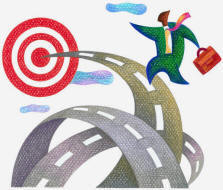 Missing heirs, long lost friends and relatives, runaway children, witnesses to be interviewed for court cases are but a few of the people we have been hired to locate over the years. We have traced and located individuals throughout the United States and in some cases in foreign countries.
Coupling our skills with all of the technology available to us today we have been able to locate the following:
We found her alive in a nursing home in Virginia
We were able to reunite them
A six year old girl, born out of wedlock to a military officer, upon his death was entitled to his entire estate. No one knew who she was.
We were able to identify and locate her
In 1965, two sisters in Vietnam were concubine to an American GI who had treated them very well. Forty years later one of the sisters hoped to locate him here in the United States. The only information she was able to provide us with ; was that his first name was Robert, that he came from Chicago, said he had five brothers and that he had graduated high school in 1963. When questioned how she knew the year he graduated she said that she wore his high school ring on a chain around her neck.
We located him within two weeks and provided her with his contact information
These are but a few examples of our many accomplishments